Call for Proposals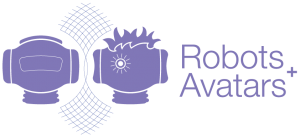 Call for Development Commissions and Exhibits
<< NEWS FLASH – SEE Robots and Avatars Selected Projects >>
<< SEE Robots and Avatars Pre-selected Projects >>
We received just under 200 applications from 27 countries in total and we are extremely pleased with the high level of innovation, creativity and interactivity of the projects submitted. Robots and Avatars exhibition will definitely be an exciting and cutting edge project!
Due to the large number of applications received, we have decided to allocate an extra week for the Jury to pre-select the Stage 2 projects. Please note that only the Stage 2 pre- selected artists will be notified individually by email, on Wednesday 28th September. Information about the pre-selected artists will also be published here on the website on that date.
---
We invite submissions to this Call for Development Commissions and Call for Exhibits.
The Jury will select two Development Commissions and additionally a minimum of six existing works
Stage 1 Deadline:
Wednesday 7th September 2011 (12 BST)
Stage 2 Deadline:
Wednesday 5th October 2011 (12 BST)
Final Selection Announcement:
By Friday 21st October 2011
Application Documentation
Call for Exhibits and Development Commissions Brief and Guidelines for Entry PDF Document 158kb
Robots and Avatars Exhibition Application Form Online Form
Robots and Avatars will present two Development Commissions and additionally a minimum of six existing works as an Exhibition in 2012. Lead producer and concept developer of this EU Culture project is body>data>space and the partner for the commissions is National Theatre in London.
The exhibition will present at FACT, Liverpool (UK) where it will premiere in March-May 2012; AltArt, Cluj-Napoca (Romania) in June/July 2012 and KIBLA (Slovenia- as part of Maribor 2012, European Capital of Culture) in October/November 2012. The Exhibition will tour to other European and Asian venues (tbc) across 2013-15. The Exhibition is part of a wider programme of activities, a project supported by the European Union Culture Programme (2007-13).
Robots and Avatars is an intercultural, intergenerational and interdisciplinary exploration of a near future world consisting of collaborations between robots, avatars, virtual worlds, telepresence and real time presence within creative places, work spaces, cultural environments, interactive entertainment and play space.
Who can apply?
Artists/designers and others from any background can apply. The type of work is open – we welcome applications from installations, performances, performance / installations, telepresence, sound art, software, kinetic art, architecture, AV based work, hung work, gaming, models, robotics, virtual worlds etc – your vision will lead us!