Kinetica
Kinetica Art Fair
Saturday 6th February 2010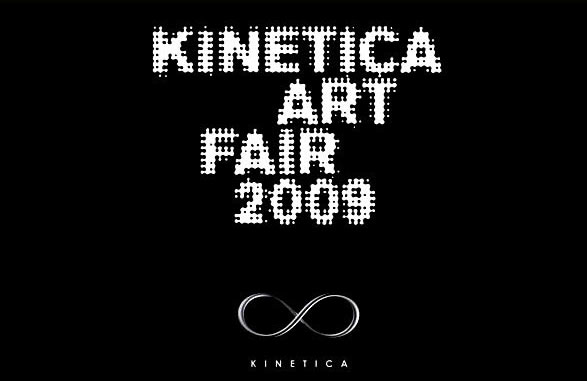 The Robots and Avatars Collaborative Futures panel took place on Saturday 6th February at 11am at the Kinetica Art Fair at P3, Marylebone, London.
10,000 people attended the Kinetica Art Fair over the 3 days, around 250 squeezed in to hear the Robots and Avatars Collaborative Futures panel and numerous people approached us after the talk at our Robots and Avatars stand to express interest in the project overall.
The panel was a great success looking at working processes and collaborations between the physical and virtual in future work environments, imagining teams that may include the live, the virtual, robots and avatars. Examining new creation techniques of self representation, developing in the forms of robots and avatars, the debate explored the effect of these evolutions on creative outputs and onwards working modes.
Panel members included Professor Noel Sharkey (University of Sheffield), Ron Edwards (Ambient Performance), Ghislaine Boddington (body>data>space), Peter McGowan (Queen Mary University of London), Anna Hill (Space Synapse) and Michael Takeo Magruder (King's Visualisation Lab, King's College London).
For further info go to kinetica-artfair.com
To see photos from the panel at Kinetica Art Fair click here.
To read reports from the day click here
This event was supported by NESTA and body>data>space.
www.bodydataspace.net
www.nesta.org.uk