idiscover NESTA programme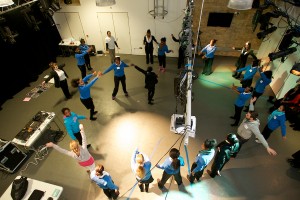 body>data>space is an accredited Learning Provider for NESTA's idiscover education programme working with schools in London, Manchester and Scotland helping young people develop skills and attributes needed in an innovation driven society. www.idiscover.org.uk
body>data>space delivered 14 Learning Experiences in Avatars, Telepresence and Social Media to 9 of the Harris Academy schools reaching around 437 students across 2010-2011. Most of these participants were between 13 and 16 years old, mixed groups of boys and girls of varying abilities, most of which are willing to specialise into Media, ICT, Enterprise or Performing arts, Graphics, Design, Engineering etc.
We offered this set of Learning Experiences in the areas of:
– Avatars & Virtual Worlds
– Telepresence
– Online communication & Social media
– Robotic
– Virtual Physical Event Production & Management
NESTA idsicover worked with 2,000 young people, in 16 schools in three regions (London, Manchester and the Highlands of Scotland).
Young People enjoyed their idiscover days (80% of young people judged the idiscover experiences they went on excellent or good) and see them as offering something different from normal school.
idiscover explored the role of pupil choice, of well structured enquiry based learning and great group work, and the motivational power of real-world (authentic) learning experiences to engage young people in learning – and so help them be better prepared for the world they will graduate to.
Of over 1000 comments related to what they enjoyed about their idiscover experience, 790 were directed at specific activities within the learning experience.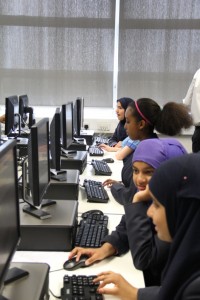 What was the best thing about the experience?
"Learning about things you really wouldn't learn in class."

"You get to have a say and make your voice heard unlike in school"

"It was more fun and enjoying working with someone different."
The skills I developed today:
"How to make a 3D dimensional shape"

"Self manager and social skills" "Teamwork" "I developed my creative skills"

"Confidence in front of a camera"

"ICT and media skills" "Observation"
SEE MORE PICTURES HERE.