Posts tagged
robots war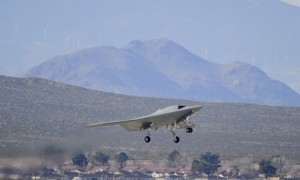 Read Robots and Avatars' project champion Noel Sharkey's opinion column  on the mindless use of robots in war  in this week edition of the Guardian (3 December 2012).
'The rational approach to the inhumanity of automating death by machines beyond the control of human handlers is to prohibit it
Are we losing our humanity by automating death?
Human Rights Watch (HRW) thinks so. In a new report, co-published with Harvard Law School's International Human Rights Clinic, they argue the "case against killer robots". This is not the stuff of science fiction. The killer robots they refer to are not Terminator-style cyborgs hellbent on destroying the human race. There is not even a whiff of Skynet.
These are the mindless robots I first warned Guardian readers about in 2007 – robots programmed to independently select targets and kill them. Five years on from that call for legislation, there is still no international discussion among state actors, and the proliferation of precursor technologies continues unchecked.'