Posts tagged
artificial intelligence
We have just finished the first of our highlight videos which document the Lunch Debate on Artificial Intelligence, which took place on 28th June 2010. The Robots and Avatars Lunch Debates bring together a diverse and specialised group of professionals and experts to deepen the research and conversation around Robots and Avatars and ask 'What sort of world are we educating our young people for?'
Lunch Debate #1 – Provocation by Professor Noel Sharkey
Provocation by Professor Noel Sharkey, University of Sheffield
Produced by body>data>space
Lunch Debate #1 – Artificial Intelligence – Highlights
At NESTA, June 28th 2010
Produced by body>data>space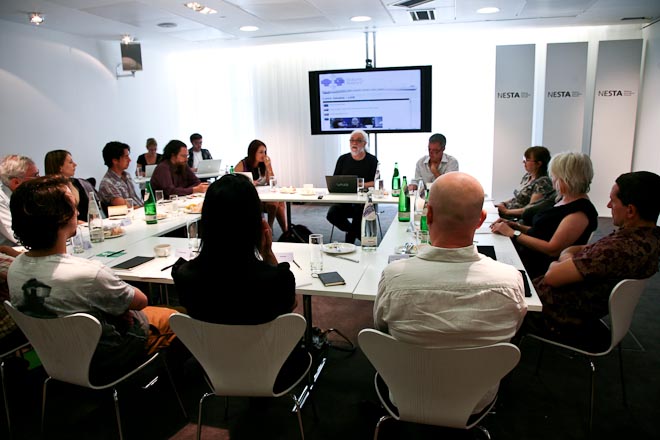 Between June and October 2010, Robots and Avatars are hosting a series of Lunch Debates which bring together a diverse and specialised group of professionals and experts to deepen the research and conversation around Robots and Avatars and ask 'What sort of world are we educating our young people for?' The Lunch Debates help focus the overall theme of the programme into a series of specific areas, which include:
Artificial Intelligence
Behaviours and Ethics
Health and Wellbeing
Future Workplaces
Content from these debates will be shared shortly after each event on this site and will include video and writing.
June 2010
Artificial Intelligence
Artificial Intelligence – its evolution in Robots and Avatars – this will be a highly topical debate on the illusions and realisms of intelligence and cognition, free will and stand alone decisions by human agents such as robots and avatars, blended robots/avatars (robotars), M2M interfaces and communication developments of all types.
It will envision the involvement of a mix of robots, avatars, tele-presence and real time presence in the work place and examine the consequences of AI into future team space.
Provocateur – Professor Noel Sharkey BA PhD FIET, FBCS CITP FRIN FRSA – Professor of AI and Robotics / Professor of Public Engagement at University of Sheffield (Department Computer Science) Project Champion for Robots and Avatars.
Moderators – Ghislaine Boddington (Creative Director, body>data>space) and Benedict Arora (Programme Director Education, NESTA)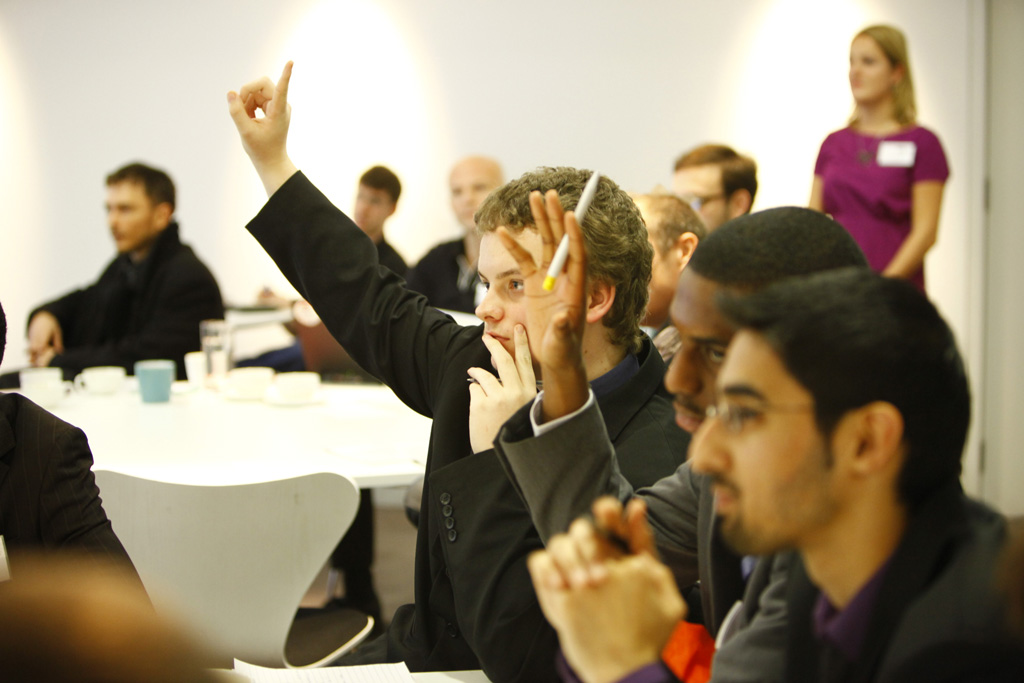 Robots and Avatars brings together an intergenerational group of people from the education, creative industries, new media sectors, Robotics and Avatar worlds, work and behavioural psychologists, artists and key experts from future economy and future workplace. This also includes UK based and international experts (US, Europe and Korea), plus working groups and innovative panel discussions to explore the themes in depth.
Advertising/marketing > AI > Architecture > Arts > Avatars > Business development > Cultural strategy > Digital Economy > Education > e-Participation > Gaming > Health/Medical > Interactive Design > New Media > Public Engagement/Participation > Robotics > Science > STEM > TV > Virtual worlds > Webstreaming > Youth Strategy