'Robots and Avatars – UK Selection' is coming to London!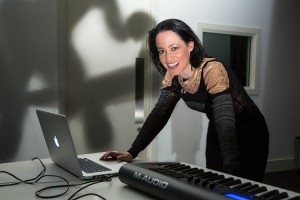 Produced and curated by body>data>space, Robots and Avatars – UK Selection will showcase a series of innovative digital artworks, as some of the most cutting edge examples of digital creativy from the UK t oday, in the field of virtual environments, telepresence, robotics and body technologies. The presented artworks are in part from a selection linked to our current projects MADE and  Robots & Avatars.
The Showcase will present the commissions from  body>data>space recent work with: Joseph Hyde "me and my shadow", Michael Takeo Magruder "Visions of our Communal Dreams" and Atmos "Outreach", alongside other UK-based creators.
CHECK THE PICTURES FROM THE LAUNCH HERE.
Read more here
This entry was posted by marie on 02/08/2012 at 17:25, and is filed under Robots and Avatars, UK Selection. Follow any responses to this post through RSS 2.0.You can skip to the end and leave a response. Pinging is currently not allowed.
Didn't find any related posts :(